The Department of cardiac surgery provides a wide range of medical services, examinations and treatment in a hospital setting.
Main areas of work:
ischemic heart disease (IHD) and its complicated forms;
acquired valve defects;
diseases of the aortic root, ascending aorta, arch and abdominal aorta;
diseases of the great vessels (arteries of the limbs, carotid arteries, etc.);
cardiac arrhythmias of varying degrees of severity.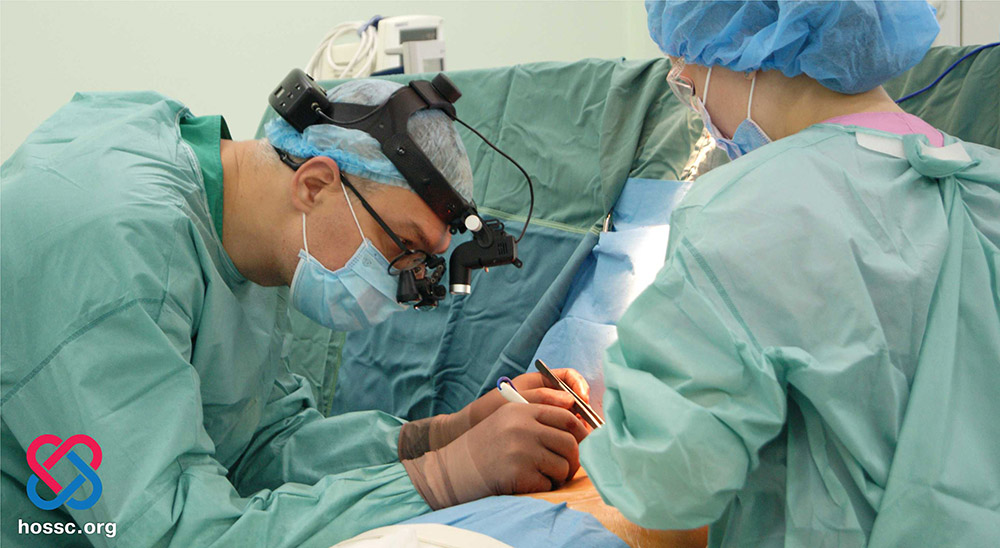 Surgical interventions of varying degrees of complexity are performed:
coronary artery bypass grafting– off-pump coronary artery bypass and in conditions of artificial blood circulation;
coronary artery bypass grafting in combination with surgical correction of valvular heart defects;
reconstructive interventions on the left ventricle in patients with complicated ischemic heart disease, left ventricular aneurysm;
prosthetics of the valve apparatus with mechanical and biological prostheses of the heart valves;
plastic valve-preserving operations in patients with acquired heart valve defects;
reconstruction and prosthetics of the proximal aorta;
surgical interventions for aortic aneurysms;
direct interventions on the arteries of the limbs and carotid arteries;
correction of congenital defects in adults (patent ductus arteriosus, septal defects);
cardiac tumors surgery;
surgical treatment of pericarditis;
surgical management of infective endocarditis.
The department provides surgical treatment of rhythm disorders by implanting artificial pacemakers: one-, two – and three-chamber pacemakers, cardioverter-defibrillators.
Urgent operations are performed around the clock for life-threatening conditions: acute coronary syndrome, aortic dissection, acute obstruction of limb arteries (thrombectomy).
The department is open according to the main schedule: Mon-Fri from 8.00 to 16.42
The intensive care unit is open around the clock.
Patients are admitted for urgent interventions around the clock.
Address: 3 Vyzvolyteliv Street, Ruzhychanka village, Khmelnytsky district
E–mail: cardiacsurgery.khm@gmail.com