The department of anesthesiology and intensive care of the Communal nonprofit enterprise of Khmelnitsky local self-government Khmelnitsky regional cardiovascular center (CNE «KRCVC») provides round-the-clock highly specialized emergency and planned medical treatment.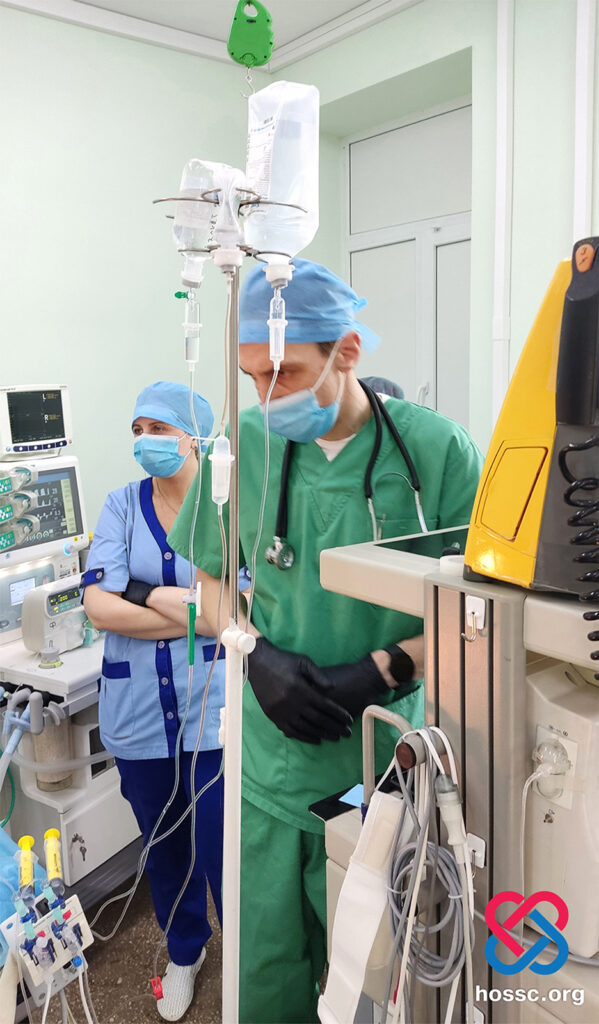 The department consists of 18 intensive care beds, powered by the necessary modern monitoring devices of patient's condition and carrying out such treatment measures as:
• oxygen therapy;
• artificial invasive and non-invasive lung ventilation;
• Intra-aortic balloon pump;
• Autotransfusion using the Cell Saver instruments;
• detoxification therapy using the artificial kidney machine.
Among the latest innovations, there is the possibility of using a ventricular assist device (VAD) extracorporeal membrane oxygenation (ecmo) machine.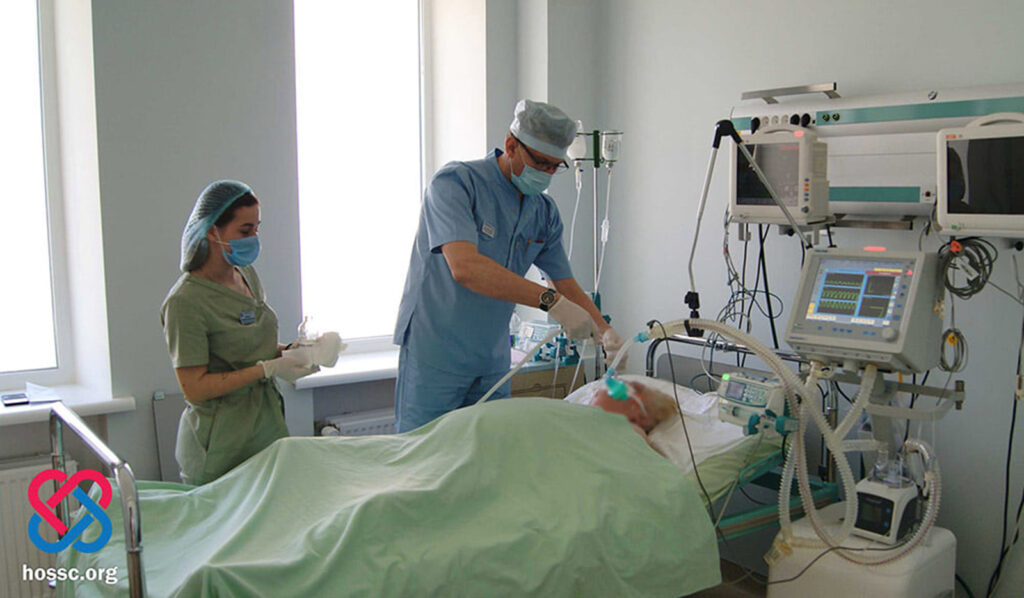 Surgeries are carried out in catheterization laboratories equipped with modern angiography systems of the expert class "Optima IGS 330" and in the operating rooms for open-heart surgery, with the possibility of using a heart-lung machine.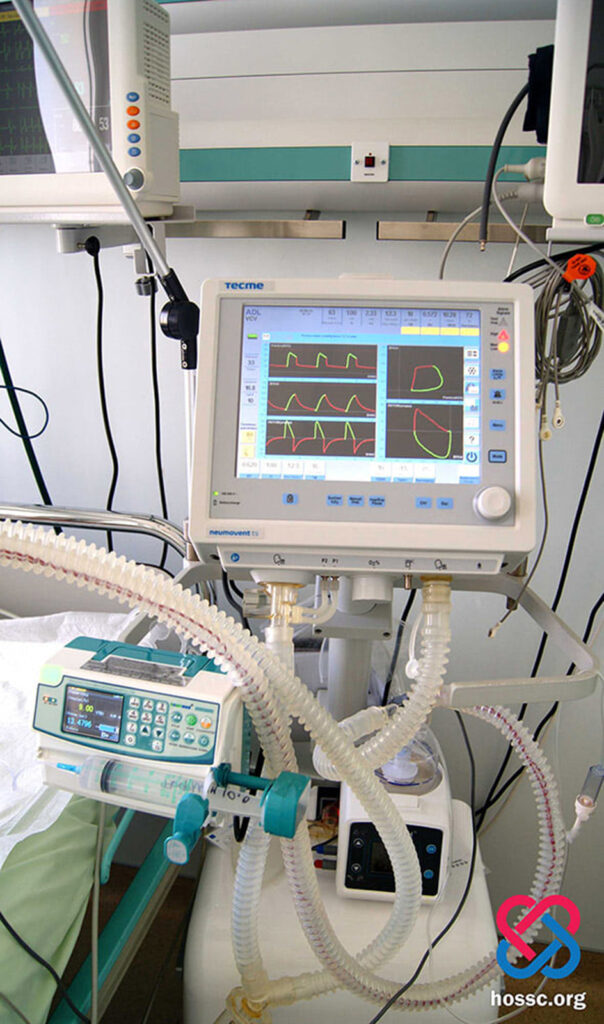 Main areas of work:
● Acute coronary syndrome with and without ST segment elevation. Thanks to detailed interaction with all health care institutions of the Khmelnytskyi region, the team of interventional cardiologists and anesthesiologists is able to minimize the time from the patient's request for help to the implantation of a stent system in a closed coronary artery.
● Acute heart rhythm disorders:
○ paroxysmal ventricular tachycardia;
○ supraventricular tachycardia with unstable hemodynamics;
○ heart blocks requiring temporary electrical cardiac stimulation;
○ syncope caused by rhythm and conduction disorders.
● Infective endocarditis, myocarditis, pericarditis (complicated course).
● Cardiomyopathy (complicated course).
● Aortic dissection.
● Massive pulmonary embolism.
● Pre-operative counseling and preparing patients for surgical interventions
● Anesthetic management during a wide range of surgery – from minimally invasive diagnostic operations to long-term open operations on the heart and great vessels under cardiopulmonary bypass.
Opening hours: patients are admitted for urgent interventions around the clock. Scheduled interventions: Mon-Fri from 09:00 to 16:42.
Address: 85 Volodymyrska St., Khmelnytsky;
3 Vyzvolyteliv Street, Ruzhychanka village, Khmelnytsky district.
Phone numbers for inquiries: (0382) 61-85-40 (reception), 61-85-24.
Phone number for ECG transmission: +38 (066) 040-76-91.