The inpatient cardiology department was created on the basis of cardiology departments No. 1, No. 2 and arrhythmology.
The department consists of 30 beds.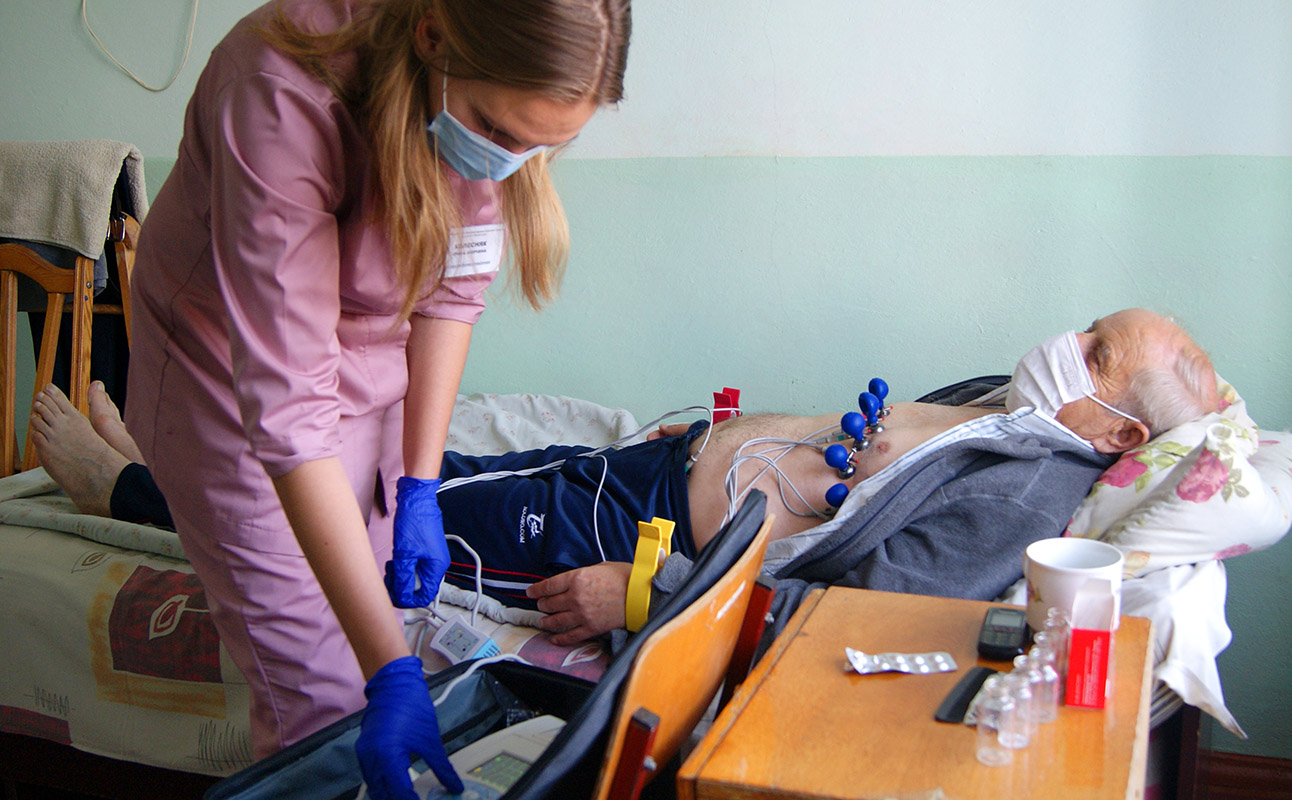 Main areas of activity:
Diagnosis and treatment:
ischemic heart disease;
hypertensive disease;
cardiomyopathy, myocarditis, pericarditis, endocarditis;
diagnosis of acquired heart defects;
congestive heart failure;
cardiac conduction disease and cardiac rhythm disorder;
pulmonary hypertension;
dyslipidemia;
electrophysiological study;
telemetric diagnostics, clinical and electrocardiographic consultations;
urgent consultations with the departure of specialists to medical and preventive institutions of the region;
intensive care and resuscitation for hemodynamic instability;
selection of patients for implantation of an artificial pacemaker (ACP).
Diagnostic methods used in the Department:
ECG in standard and additional leads;
Holter monitoring of ECG;
Holter monitoring of ECG and blood pressure;
medication tests;
cardiac stress test;
transesophageal electrophysiological studies;
ultrasound of the heart with doppler ultrasound;
abdominal, thyroid gland, carotid arteries ultrasound;
magnetic resonance test;
pulse oximetry;
laboratory research;
X-ray examinations.
The department works around the clock, doctors work according to the main schedule: Mon-Fri from 8.00 to 16.42
The intensive care unit is open around the clock.
Urgent consultations of doctors are provided around the clock.
Address: 85 Volodymyrska St., Khmelnytsky
Phone: (0382) 61-85-41